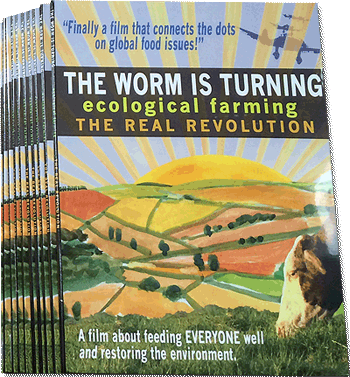 Aspect ratio: widescreen
Total run time: approx. 103 mins.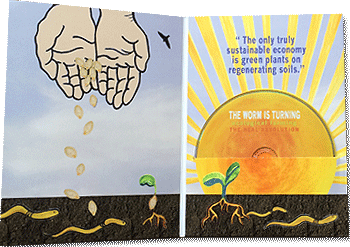 DVD cover inside
H O M E

V I E W I N G:

ORDER THE DVD [U$ 19.95] [From Amazon - Worldwide shipping]

ORDER THE DVD [AUD$ 25] [within Australia only]
All rights to the DVD are reserved. To use the DVD other than for private viewing
in the home requires the purchase of a license.


W H O L E

S A L E

P U R C H A S I N G:
For shops contact us for pricing.
Email:
sales@thewormisturning.com
C O M M U N I T Y

S C R E E N I N G:
Watch the film with your local group and friends.

S e e

h e r e
E D U C A T I O N A L

U S E:


DVD Public Performance Edition
* AUD$295
UNIVERSITIES/COLLEGES/SCHOOLS: for classroom use, professors' campus screenings, student groups/clubs, employee workshops etc.

DVD Educational Edition AUD$125
LIBRARIES: circulation for patrons to use in their homes.
* [The content on this version is the same as the Educational Edition. However the higher price is due to the fact that this version includes public performance rights.]

Email: sales@thewormisturning.com