"We're eating World War 2's leftovers!" For the past 70 years chemical agriculture has been waging war on life.
This is the story of how corporate agribusiness is taking over the world's food production revealed through historical archival footage, and shows how this system is destroying people's health, economies and the ecology of the world.

Filmed on location in India, USA, Thailand, Indonesia and Australia THE WORM IS TURNING shows through amazing examples of ecological farming that in fact small ecological farms are more productive, they can feed more people better, and at the same time restore the environment. e c o l o g i c a l

f a r m i n g

is THE REAL REVOLUTION.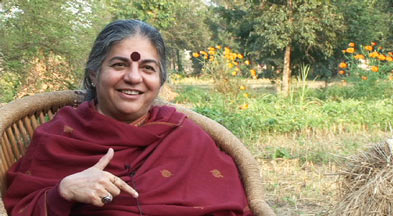 INTERVIEWS -
"We are all working on the same project."
VANDANA SHIVA
is an Indian environmental activist and anti-globalization author of more than 20 books. Central to Vandana Shiva's work is the idea of seed freedom which is the rejection of corporate patents on seeds. She started her farm Navdanya in order to preserve heirloom seeds, which provide thousands of farmers in India with organic open source seeds.
Navdanya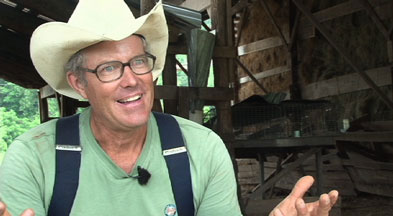 JOEL SALATIN
is an American farmer, lecturer and author of several books who raises livestock in Virginia, using holistic management methods of animal husbandry, and sells the meat and eggs to the local population and restaurants, to help keep the wealth in the local community. Joel Salatin's philosophy of farming emphasizes healthy grass on which animals can thrive in a symbiotic cycle of feeding.
Polyface Farms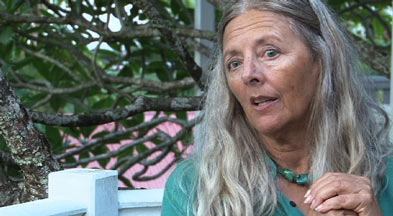 HELENA NORBERG-HODGE
is an international analyst, linguist, filmmaker and author of the impact of the global economy on cultures and agriculture worldwide, a pioneer of the localization movement and director of Local Futures/International Society for Ecology and Culture.
Local Futures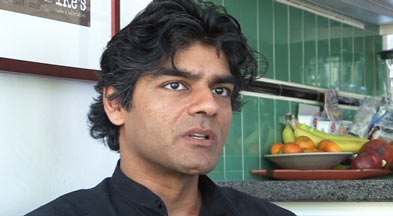 RAJ PATEL
is a British-born American academic, journalist, activist and writer who has lived and worked in Zimbabwe, South Africa and the United States for extended periods. He is a visiting scholar at Yale and Berkeley. He has worked for the World Bank, WTO and the UN but has become an outspoken public critic of all these organizations.
Raj Patel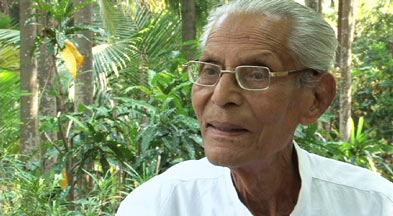 BHASKAR SAVE
was born and lives in Gujarat, India, and is known as the "Gandhi of natural farming". Bhaskar Save developed his system of natural farming after being induced to use chemical fertilizers, which after three years he realized was not returning value to him or his land. He later commented that: "By ruining the natural fertility of the soil, we actually create artificial 'needs' for more and more external inputs and unnecessary inputs for ourselves, while the results are inferior and more expensive in every way."
Save Sanghavi Farm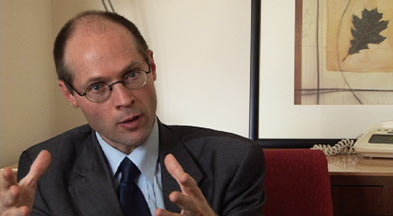 OLIVIER DE SCHUTTER
is a Belgian legal scholar specializing in economic and social rights with a particular focus on the issue of globalization and human rights. He served as the United Nations Special Rapporteur on the Right to Food from 2008 to 2014. He is also a professor of international human rights law.
Olivier De Schutter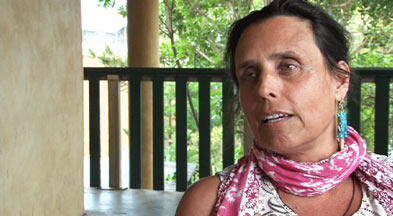 WINONA LADUKE
is an American Indian activist, environmentalist, economist, and writer, known for her work on tribal land claims and preservation, as well as sustainable development. In 1996 and 2000, she ran for vice president as the nominee of the Green Party of the United States, on a ticket headed by Ralph Nader.
Honor Earth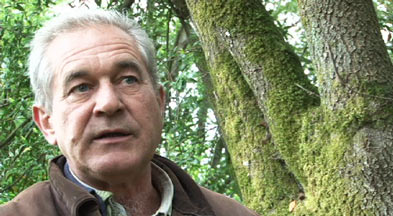 BOB CANNARD
has been "a natural process", visionary farmer for over 30 years in Sonoma County, California. He co-founded and runs The Green String Institute, teaching students from all over the world how to farm with nature. Both his own farm and the farm at The Green Institute go way beyond "certified organic" food, which Bob feels has been diluted to suit corporate culture.
Greenstring Farm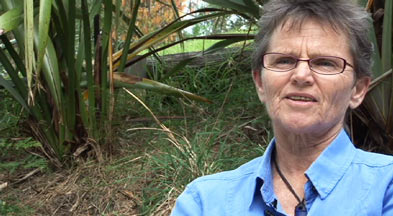 Dr MERIEL WATTS
is a well-known activist, writer and specialist on pesticide risk assessment and policy. She is Co-ordinator of Pesticide Action Network Aotearoa New Zealand, is Senior Science Advisor to PAN Asia and co-chairs the POPS Pesticide Working Group for IPEN [International POPS Elimination Network]. She also has a background in agricultural science, has been director of New Zealand's largest organic organization, and runs a small organic farm.
PANA New Zealand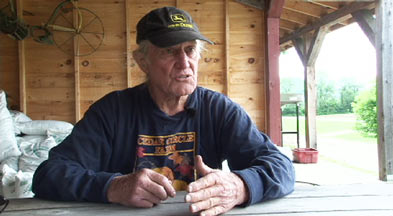 WILL ALLEN
is a visionary farmer, anthropologist, author, activist and entrepreneur who currently runs Cedar Circle Farm in Vermont, USA. Serving in the Marine Corps in the late 50s he made the connection between bio-weapons and pesticides. Will has made it his mission to train and educate as many young farmers as he can to farm ecologically, as America has lost most of its farmers who know how to farm sustainably.
Cedar Cirle Farm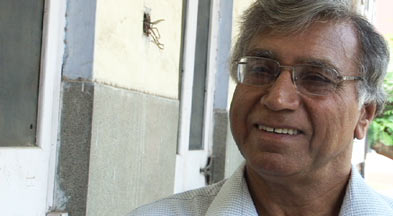 Dr AMAR SINGH AZAD MD
is a pediatrician and community health specialist in Punjab, India, who is also a director of Environmental Health Action and Research for Kheti Virasat Mission [KVM], an organization dedicated to helping Punjabi farmers revert back to organic farming, the farming that was practised before the Green Revolution.
KVM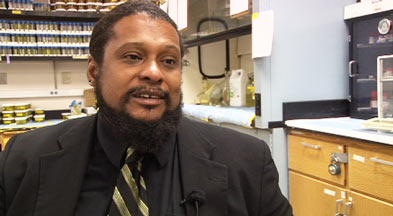 TYRONE HAYES
is an American biologist and professor of Integrative Biology at UC Berkeley, known for his research findings concluding that the herbicide atrazine is an endocrine disruptor that demasculinizes and feminizes male frogs. He is also an advocate for critical review and regulation of pesticides and other chemicals that may cause adverse health effects.
Tyrone Hayes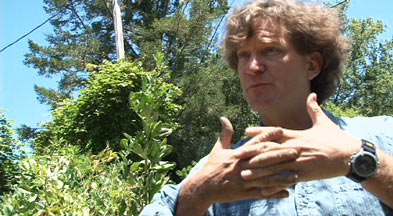 BROCK DOLMAN
is Program Director and one of the founding members of The Occidental Arts and Ecology Center in Northern California. He co-directs The Water Institute, Permaculture Design Program and the Wildlands Program. He has taught permaculture and consulted regenerative project design and implementation all over the world.
OAEC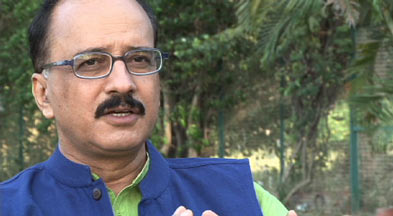 DEVINDER SHARMA
is an award-winning Indian journalist and author associated with numerous national and international organizations. With a background in Agricultural Science, he has focused on policy issues concerning sustainable agriculture, biodiversity and intellectual property rights, food security and poverty, biotechnology and hunger and the implications of the free trade paradigm for developing countries.
Devinder Sharma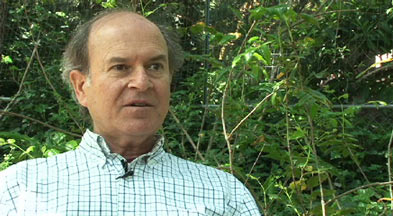 LARRY KORN
was a student of Masanobu Fukuoka, and helped translate and edit the English version of A One-Straw Revolution, the revolutionary natural farming book from the 70s. He is also an education consultant, editor and author in the fields of permaculture, natural farming, sustainable landscaping and local food production.
One-Straw Revolution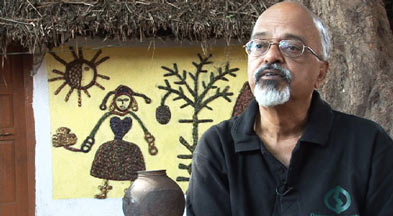 P.V. SATHEESH
is one of the founding members of the Deccan Development Society that has been operating for over 27 years working in 75 villages with over 5,000 Dalit women in Andhra Pradesh, India. He came to DDS after being a senior producer for National TV India, and has been an internationally renowned development communication specialist. He's an environmental activist and one of the important spokespersons for the Civil Society in India on the issues of gender and food security, and ecological agriculture.
Deccan Development Society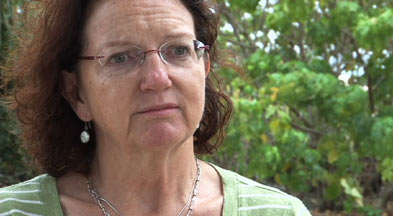 DR ALISON BLEANEY MD
is a well-known activist in the area of public health and scientific studies of the effect of pesticides on water quality. She has worked as a rural GP in Tasmania for the past 25 years, and has noticed a change in people's health over the years.
National Toxics Network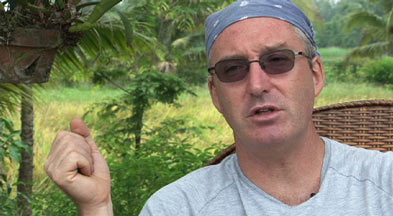 JEFF RUTHERFORD
Jeff Rutherford is an American independent consultant in environmental communications and natural farming in Chiang Mai, Thailand. He co-manages a 1 acre experimental farm and helped start a CSA in the area to help small, local, organic farmers connect with urban markets.
Fair Earth Farm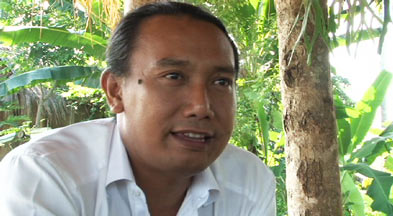 CHAKRA WIDIA
is a Balinese permaculture teacher and inventor, and has devoted himself to developing sustainable agriculture and technology across Indonesia. His knowledge and practical skills range from appropriate technology and permaculture design training and project management to consultancy for international NGOs.
Tri Hita Karana Bali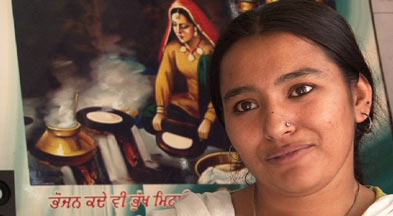 AMANJOOT KAUR
works with Kheti Virasat Mission [KVM] in Punjab, India, and co-ordinates The Women Action for Ecology program, focusing on educating women from several villages about organic kitchen gardening, to help feed their families, and to help influence their farmer husbands to convert to organic farming with help from KVM.
KVM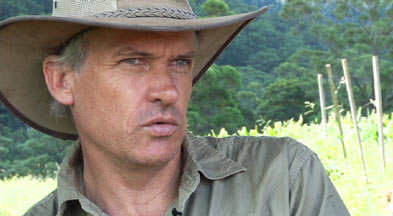 ROD BRUIN
is a second generation organic farmer in the Tweed Valley in northern New South Wales, Australia, and together with his partner Tania, they grow and manage a stunningly beautiful farm with an amazingly diverse variety of vegetables and fruits, which are sold to the market via wholesalers, local farmers markets and a CSA program run at the farm. The farm is also used to educate students of agriculture and the general public about organic agriculture and soil care.
Summit Organics